Vector Vine
Sharing Platform That Improves The Way You Protect Your Brand Assets
Store all your branding assets in one place, from anywhere, on any device, and securely share them with anyone.
User Experience / Interface Design / Website Application Development / CMS Implementation
User Experience
Interface Design
Website Application Development
CMS Implementation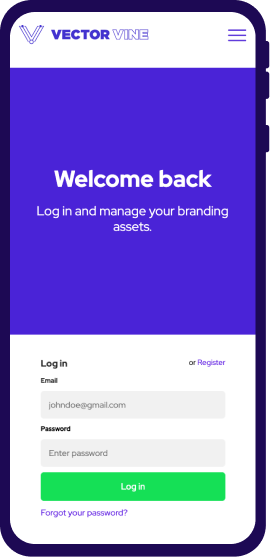 Overview
Each logo is a unique combination of font, colors, and shapes. To simplify the process of sharing brand logos and guidelines, the client contacted us with an idea to create a platform where companies/designers could upload and share logo collections.
Project Idea
Vector Vine securely stores the brand's vector files, having in mind the company's logo is its brand's visual representation to the world and it has to be highly protected.
The Vector Vine platform is protecting the integrity of branding assets and ensuring they're accessible and ready-to-use for designers, vendors, media, and partners.
Challenges
Improper storage of vector files
Communication between the Client and the Designer
Ensuring logos are always presented in their original form
Securely place all branding assets in one place
Sharing and storing brand files
User-friendly design
Sharing Content
One of the biggest challenges for Lloyds Design was to come up with a solution for the secure sharing of branding assets. The solution we came up with was a one-click sharing toggle switch that allows the branding asset owner to easily manage sharing of the branding assets. One of the main themes that jumps out of this platform is the sharing feature – simply toggle the switch to enable or disable the share feature.
The frontend website had to appear very straightforward and simple to use, but the backend needed to handle a series of complicated functions, integrating directly with a membership database. Another challenge was setting out accessibility to different collections and different logos under the same collection. We incorporated one-click toggle sharing as a unique feature that gives the power to decide which collection and which logos inside each collection will be shareable.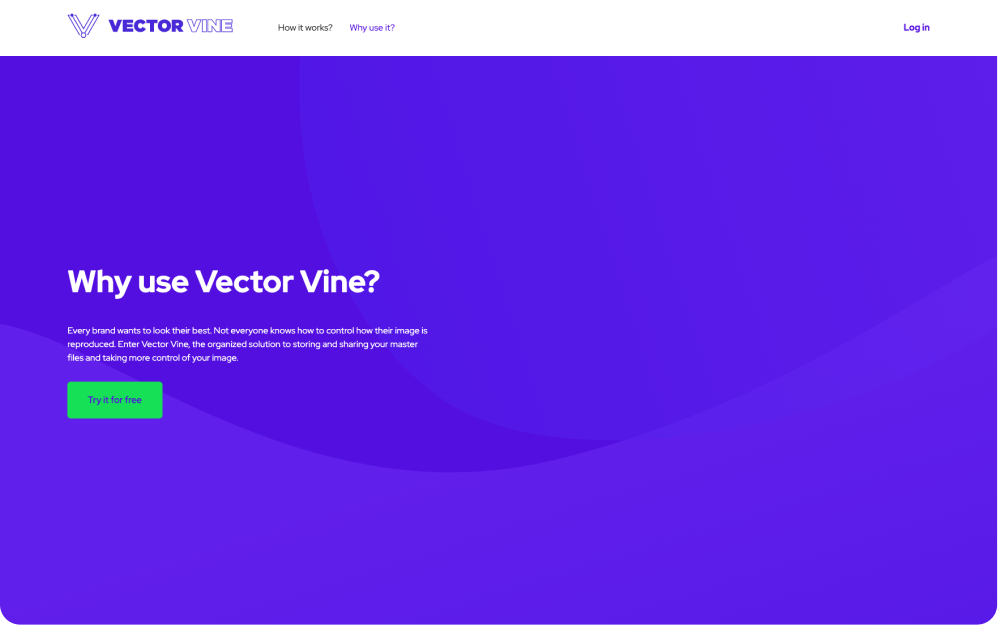 Finished product
Vector Vine design is simple and intuitive; the landing page demonstrates what the platform is all about and how it can make your job easier. The homepage has a short copy explaining the platform and the option to get more in-depth info while each element on the website is carefully designed and placed to enhance the UX, showcase the product, and promote the benefits of using it.
This is the touchstone for everything we do. Clarity of design and simplicity of use produce the ideal combination of form and function that we specialize in – our websites simply work better all round. And that includes creating the perfect experience for your users no matter the role of the visitor – designer, company, or curious 3rd person.
The logo details page displays important information like color codes and typography choices only when you allow the share option. Users with the link can download the files they need directly from the logo details page.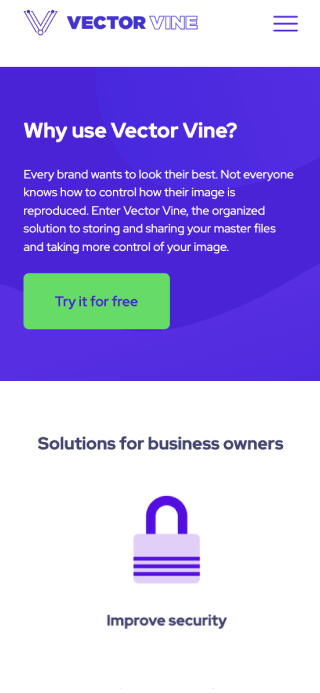 Next story
Improving submissions for medical treatments