Back to blogs
News & Views
07. 09. 2021
Lloyds Summer Academy 2021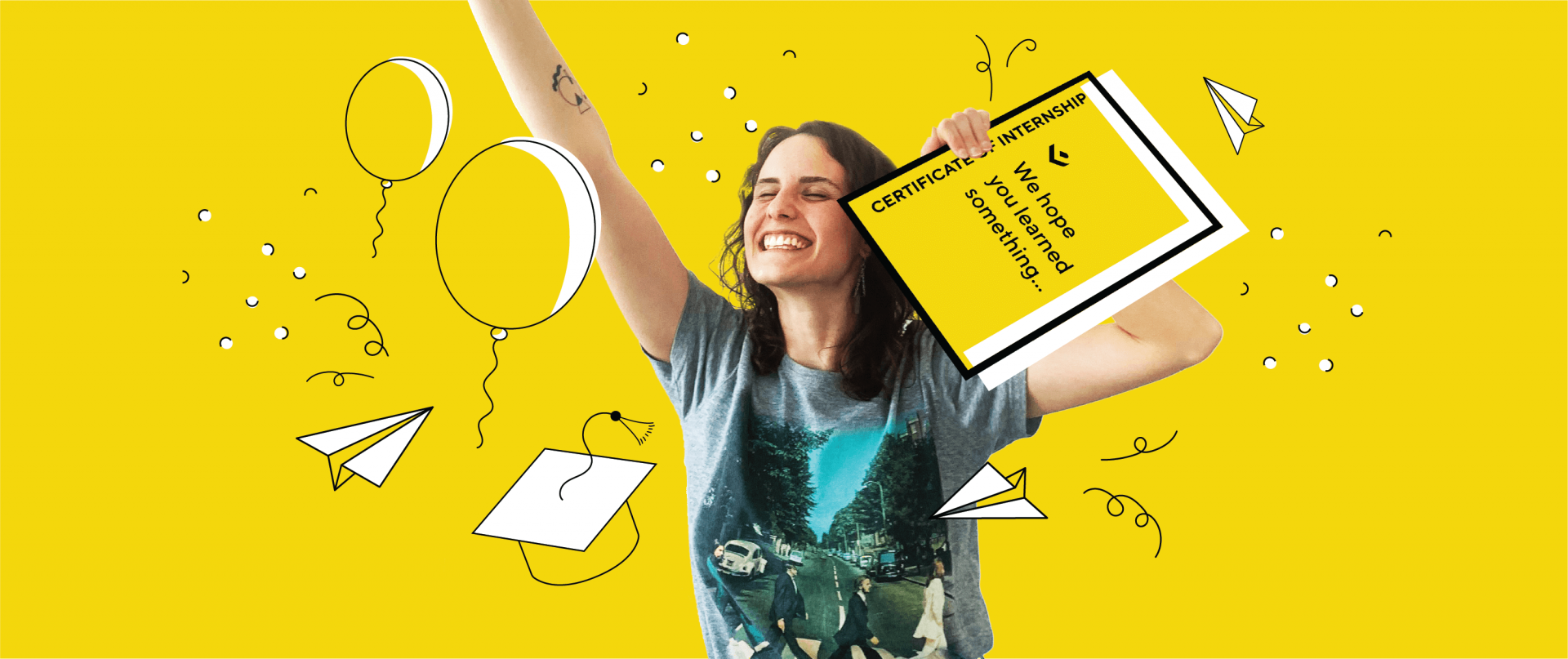 Lloyds Summer Academy?
It's a relatively new term that is still being improved and explored. However, the goal is unchangeable – giving an internship experience to motivated individuals in Lloyds digital. The period is, obviously, summer, and the duration is flexible.
Who can apply?
College and high school students who are interested in the IT industry.
If you're not studying currently, but are very motivated, do reach out. We're actually really soft, so we'll probably accept you too.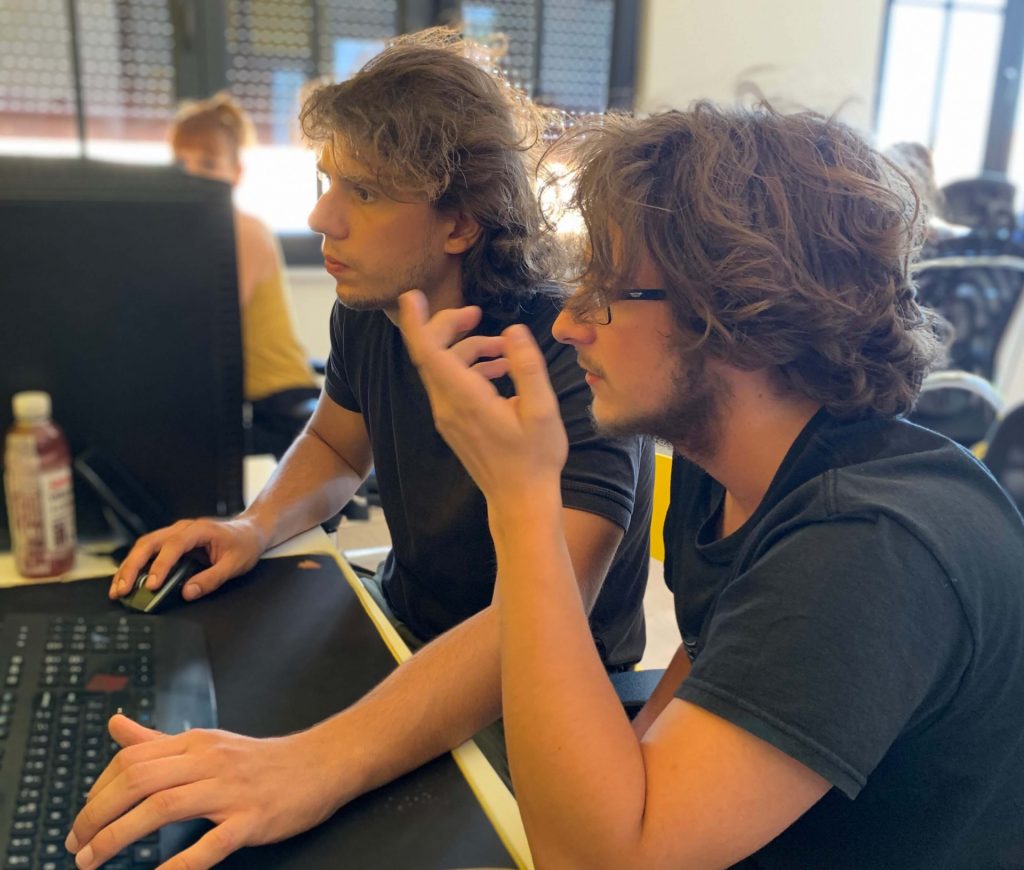 The purpose?
Give ambitious individuals the opportunity to experience real-life work experience. In those few months, they spend here, they have the opportunity to be present in the internal meetings and learn about the processes, the tools we're using, and the overall organization.
As you already know, we are very no-bullshit oriented so they also experience the rollercoaster of emotions we all have during a project.
Bringing fresh perspectives and new energy this year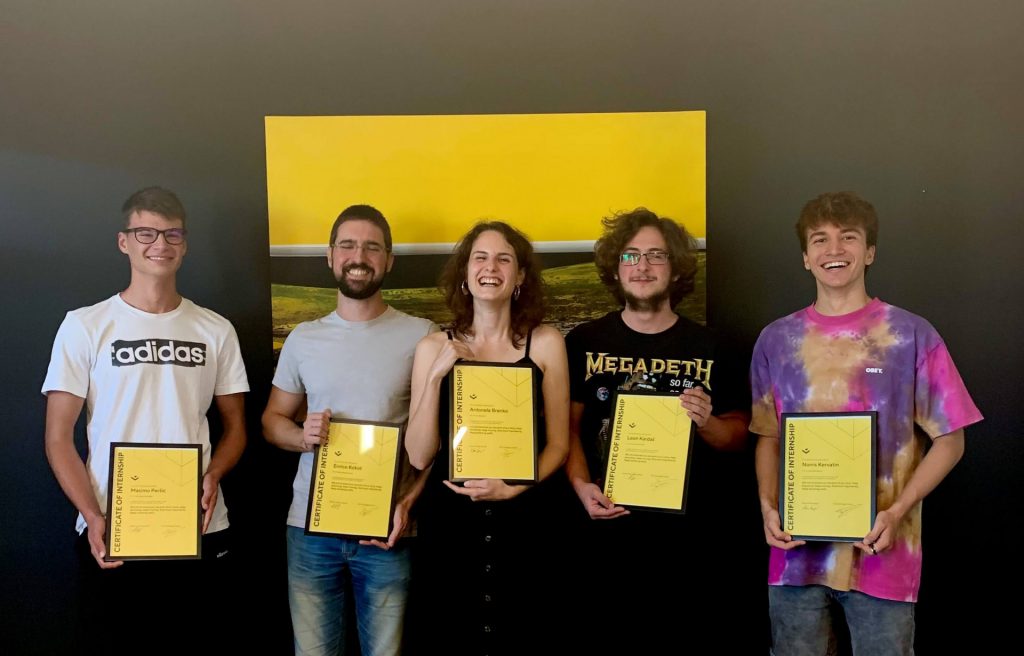 The celebration
There was champagne and a magnificent cake. We had speeches from mentors and from the students themselves. It was hilarious for everyone and emotional for some (read: Antonela). Take a look at the few shots below!
Cake.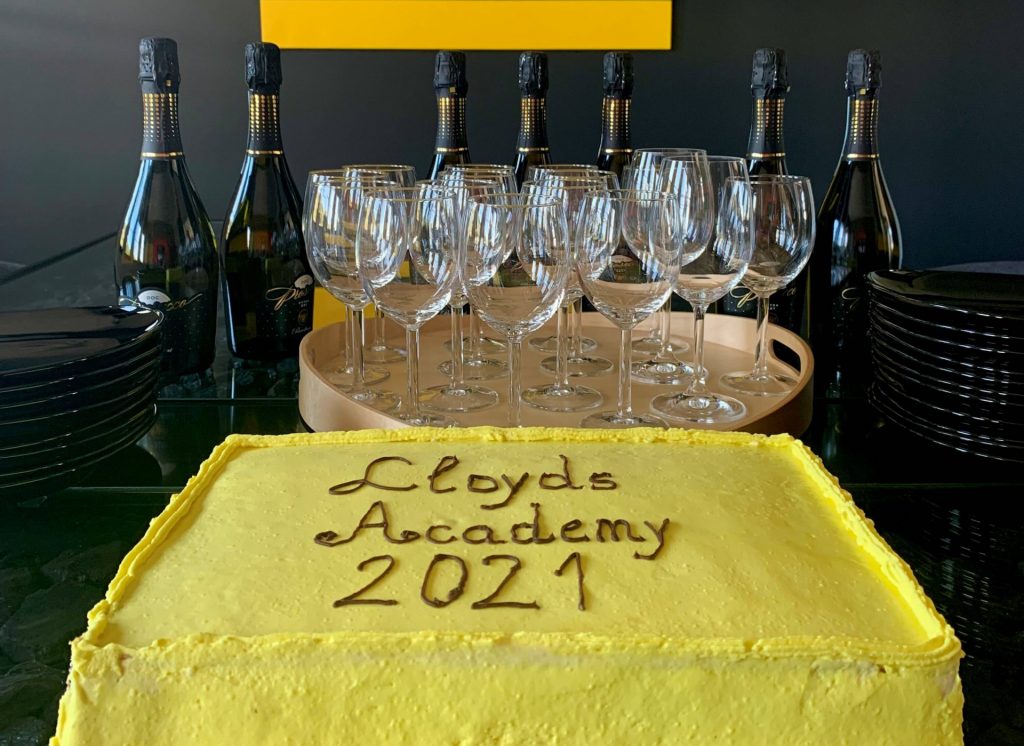 Diploma & Champagne.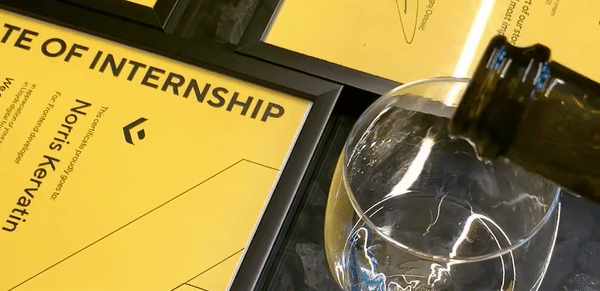 How did it go for Antonela?
How are you satisfied with your internship experience?
The internship at Lloyds is a wonderful and exciting experience. People are open and always ready to help and that's why I felt comfortable learning new things and asking many questions.
Describe Lloyds' Summer Academy experience in 3 words?
Friendship, learning, and creativity.
How can we improve the overall experience for the students in the future?
I'm not sure since I was the only intern in the Design department this year and all the designers were ready to help me. I think frequent and constructive criticism is the best way to learn and improve work. In addition, it is great to hear different opinions because each person adds a new perspective to the project.
And finally, how much did you learn, honestly?
I learned a lot. Before coming to Lloyds, I hadn't even thought about adapting my design to the developers. The design team taught me how to improve my own organization, work processes and where to find useful and interesting literature.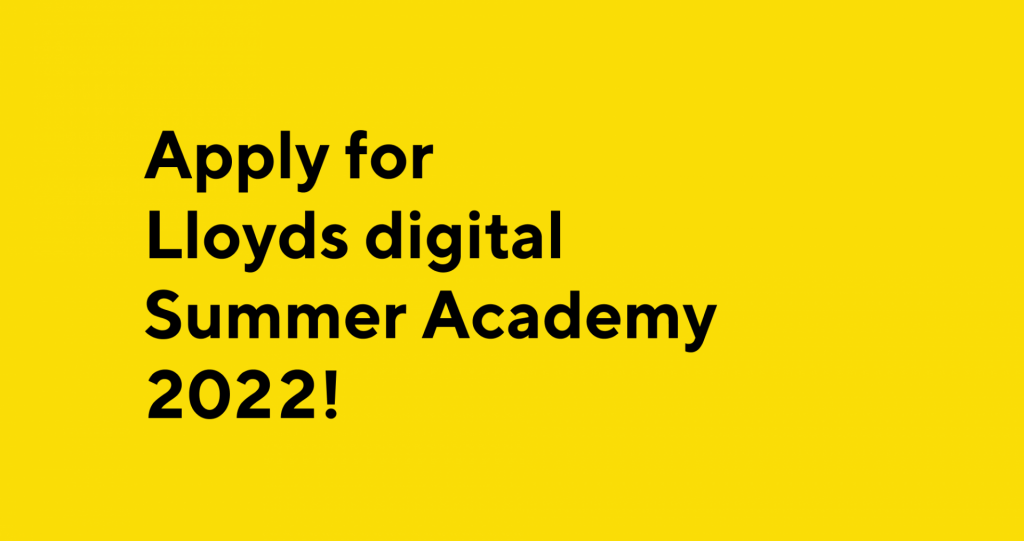 If you're interested in applying for Lloyds Summer Academy 2022, send your application to jobs@lloyds-digital.com at the beginning of March 2022.