Back to blogs
News & Views
18. 10. 2023
Lloyds digital: Leading E-Commerce solutions in Croatia, acknowledged by Clutch.co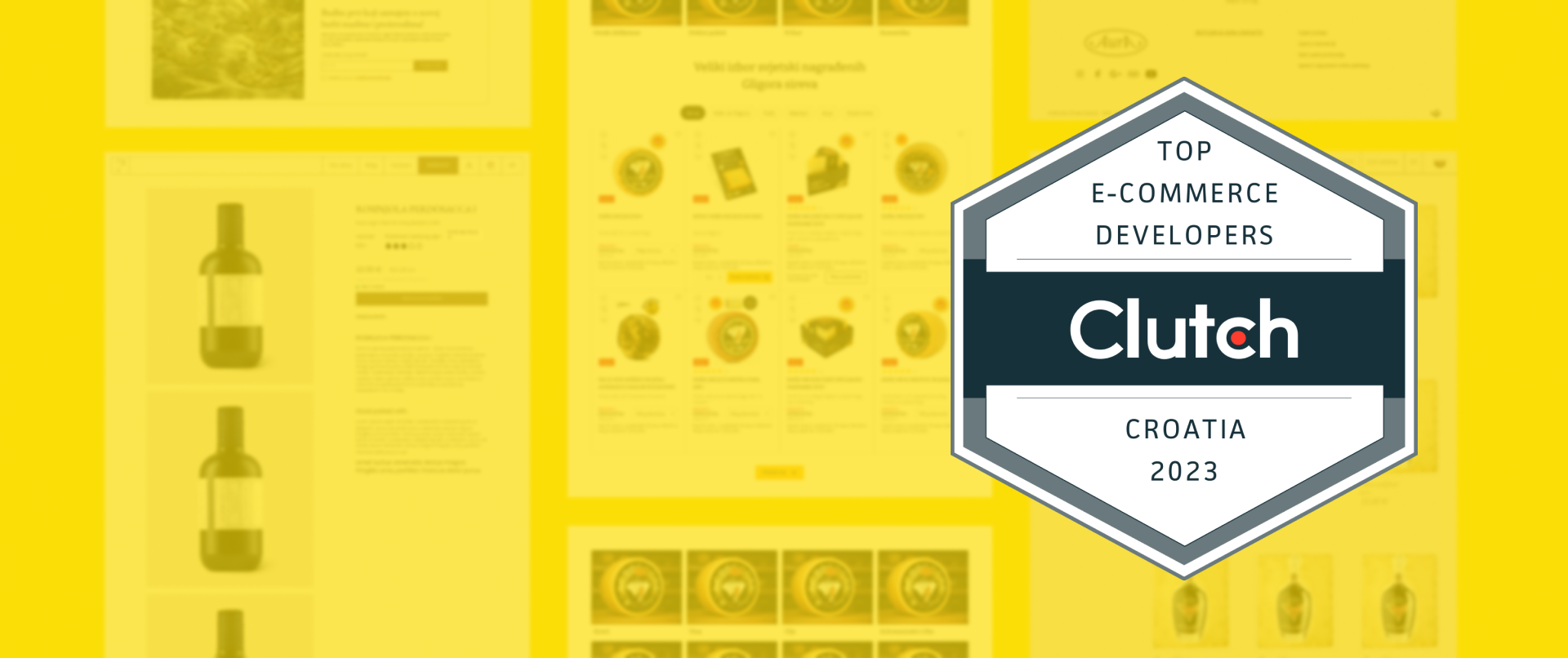 Clutch.co applauds Lloyds digital for E-Commerce excellence
In the dynamic world of online commerce, securing a spot among Croatia's top E-Commerce development agencies is a significant achievement. As of 2023, Lloyds digital proudly stands as one of Croatia's Top 10 E-Commerce Developers, a noteworthy award given to us by Clutch.co, a trusted platform in the industry.
Clutch.co: A reliable ranking platform
Clutch.co holds a prominent position in the world of business rankings. It meticulously evaluates companies based on client feedback and satisfaction. It ensures that only the best companies are highlighted.
Why did we make it to the Top 10?
Our journey to the Top 10 E-Commerce Developers was not a stroke of luck but a result of years of hard work, commitment, and dedication from our exceptional team. Clutch.co closely assessed our projects, client feedback, and overall performance, and concluded that we deserve this recognition.
What does this achievement signify?
Securing a position among the Top 10 E-Commerce Developers is more than just a title; it's a validation of our dedication to delivering exceptional results and ensuring client satisfaction.
Our team is the backbone of our success. Their unwavering expertise and commitment have propelled us forward. We're also grateful to our clients who have entrusted us with their projects and have been integral to our journey.
Embracing the future with enthusiasm
Our inclusion in the Top 10 is just the beginning. This recognition inspires us to keep innovating and setting new industry standards. We're excited about the opportunities that lie ahead and eager to assist our clients in reaching new heights in the world of E-Commerce.
Lloyds digital remains committed to our mission, and this recognition from Clutch.co fuels our drive to continue delivering outstanding services to our clients. As we look ahead, we anticipate a bright future filled with new achievements and express our heartfelt gratitude to all who have contributed to our success!