Back to blogs
Tech & Trends
02. 11. 2021
8 Steps to a Successful Logo Design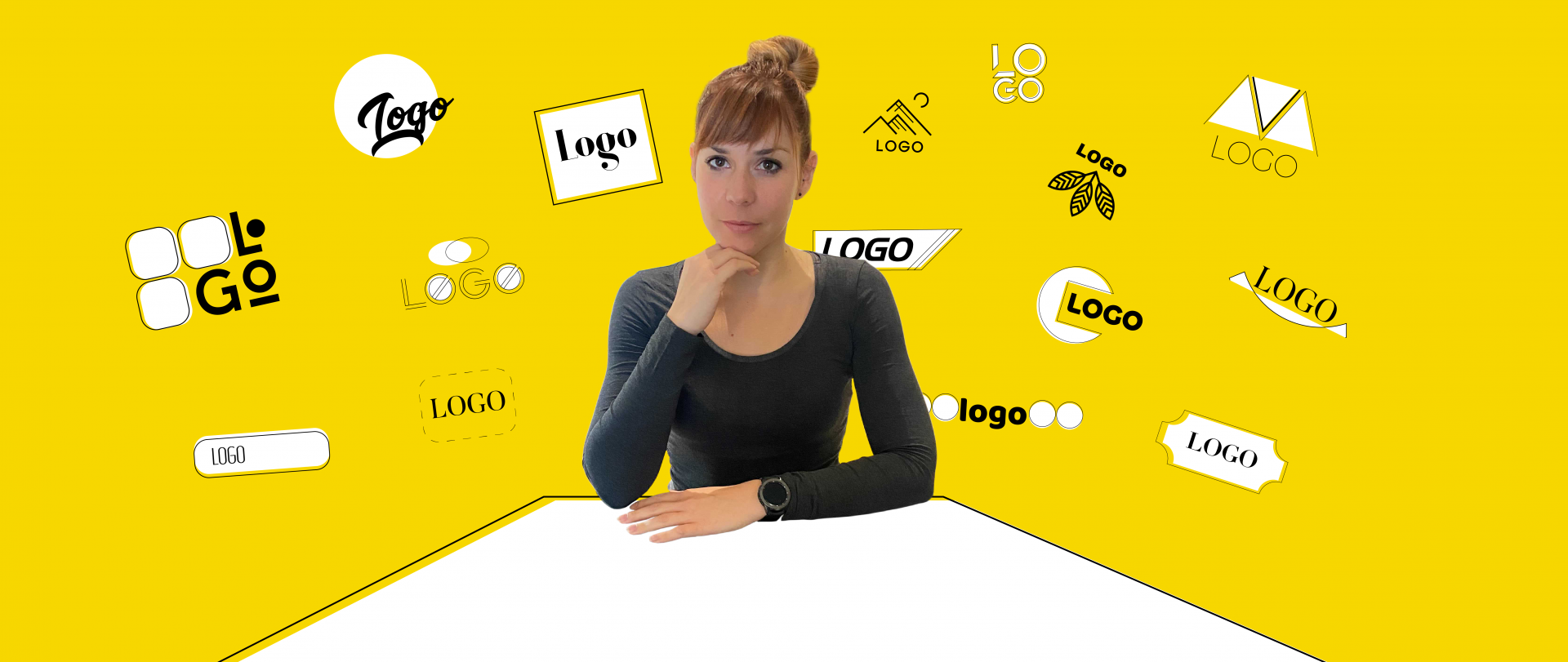 Customers generally remember two things about your company: your company's name and your logotype. That pretty much summarizes the importance of both. However, the logo design process can be complicated and challenging. That's why we're sharing the most important steps you should use as a starting point in your creative mess.
1. Understand Your Target Audience
Ask the right questions to create a brand structure and fully understand what needs to be communicated. When you thoroughly understand the ideal customer, it's time to make informed decisions about messages and media.
Before starting to create the logo, the target audience should be defined. Designers need to identify who the end customer is; otherwise, the product will be unfocused and pointless.
Some key factors of target audience analysis are gender, age, location, language, career, socioeconomic status, lifestyle, interest and activities, life stage, priorities, and motivation. A target market is a set of consumers that a company plans to sell to or reach through marketing activities. Furthermore, a target audience is a segment or group within that target market.
It is very important to know who you are trying to reach when creating a brand. All the above data will define the marketing plan and strategy needed for the brand to enter the right market, communicate and build a relationship with the right consumers. Choosing the right medium is key to achieving the marketing ROI (Return on investment).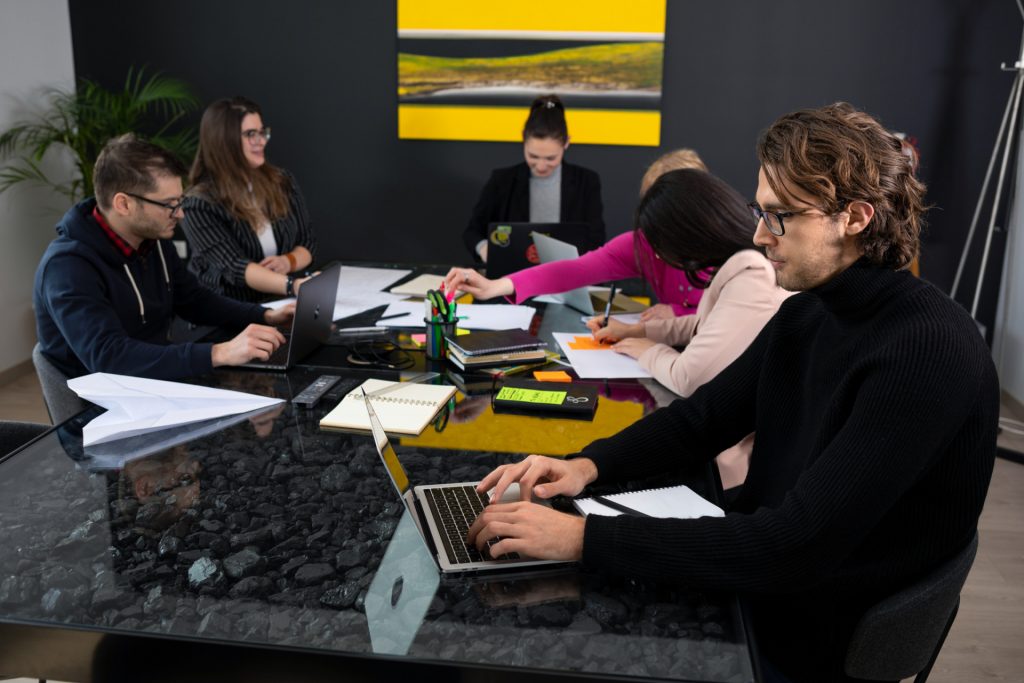 2. Write the Story
A brand story is a complete story that encompasses feelings, facts, and interpretations created by your brand. Narration is so powerful because it triggers a biological response. It attracts attention, evokes emotions and engages people — the same goes for storytelling in all media.
Unlike traditional advertising, which refers to talking about and displaying your brand, the story of your brand must provoke an emotional reaction.
Each logo tells a story: a story about your business, your values, and your brand as a whole. The story is important because people are more likely to buy from companies they trust – companies they can connect with. Your story is not only what you tell people, but also what they believe about you based on the signals your brand sends.
A story can retell a series of events that prompted the start of your business and express how that story still drives your mission today. Just like the characters of your favorite books and movies, if you can create a compelling product story for customers, their audience will remember who they are, develop empathy for the product and the company, and ultimately care about the brand's survival.
The point of the whole brand story is that everything is meaningful, on a personal level, emotional, simple and authentic.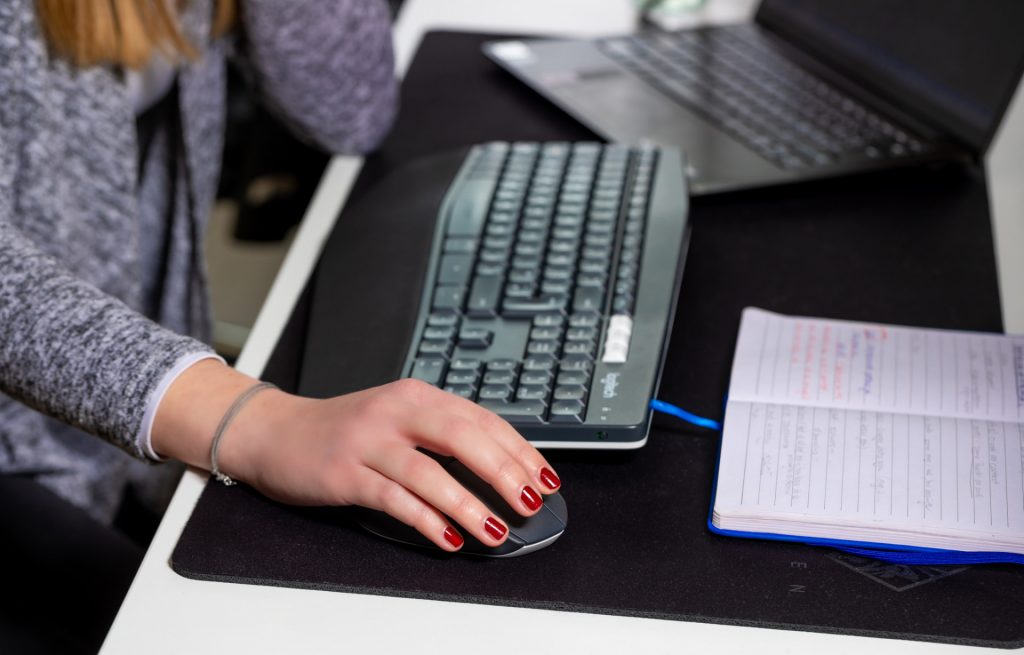 3. Get Inspired
This is the time to get those creative juices flowing. Find inspiration in nature, architecture, books, art or sketches, and if you don't find it that way, you can also look for it on various websites like Behance, Dribbble, Inspiration Grid or social media platforms like Pinterest and Instagram.
4. Stake out the Competition
Research the company, the competition, and how the company should communicate with customers. Exploring the competition can become a real "gold mine". Remember, you want to design a logo that will fit in with your niche while standing out from the crowd.
Brand competition can be defined as a rivalry between companies offering the same line of products or services in the same target market and to the same target audience, with the goal of having a higher market share, increased revenue, huge profits and growth compared to a modern brand.
Knowing and understanding your brand's competitors is one of the key steps to planning and implementing a successful business strategy.
Brands must progress more and more every day, knowing the strengths and weaknesses of competing brands and plan marketing, branding, and the overall business strategy in such a way that business goals are achieved in an optimal and successful way.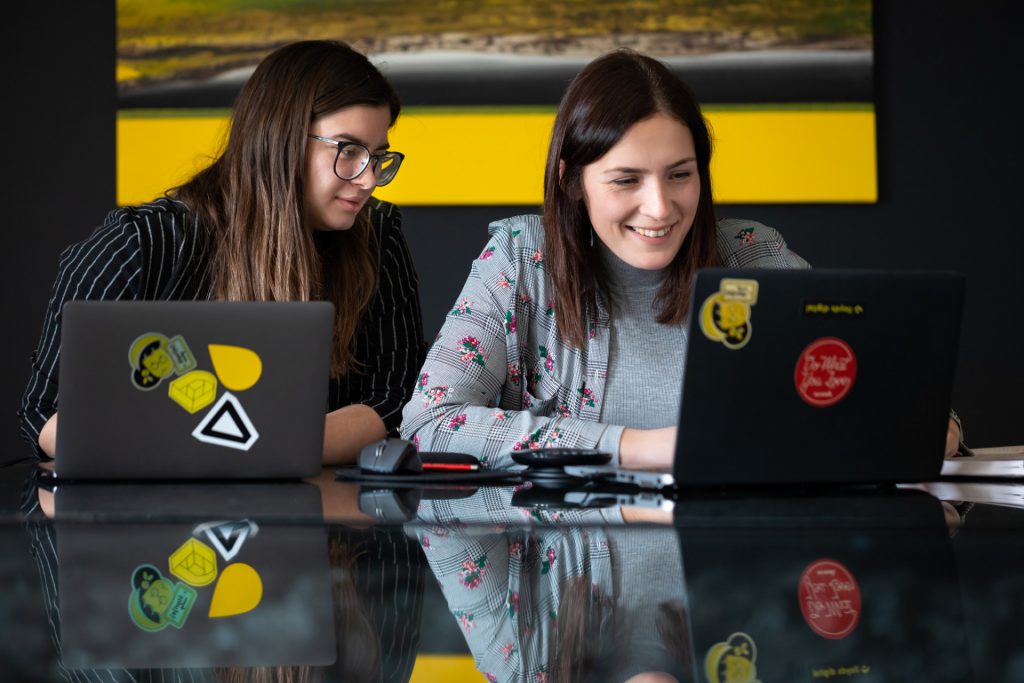 5. Decide on the Type of Logo
Your niche, company name, and design preferences will affect the type of logo you choose. While they are all a combination of images and typography, each type of logo gives your brand a different feel. There are several types of logos.
Monogrammed logos or letter marks are logos that consist of letters, usually brand initials. A letter stamp is a logo based on typography consisting of several letters, usually the company initials. It is the easiest type of logo for various uses at a later time. A trademark or logo is based on a font that focuses only on the company name.
A pictorial sign is an icon or logo based on graphics (sometimes called a logo symbol or brand mark). An abstract sign is a specific type of pictorial logo. Instead of being a recognizable image—like a leaf or an elephant—it is an abstract geometric shape that represents your business. Like all logo symbols, abstract tags work really well because they summarize your brand into one image.
Another very interesting type are the mascot logos which include an illustrated character. A combined sign is a logo that consists of combined letter or letters and a pictorial sign, an abstract sign, or a mascot. Image and text can be placed side by side, stacked on top of each other, or integrated together to create an image. Because the name is associated with the image, the combined label is a versatile choice, and the text and the icon or mascot work together to strengthen your brand.
The emblem logo consists of a font inside an icon or symbol, referring to badges, seals and coats of arms. These logos have a traditional look that can have a stunning impact, so they are often the right choice for many government organizations, schools, and other official organizations.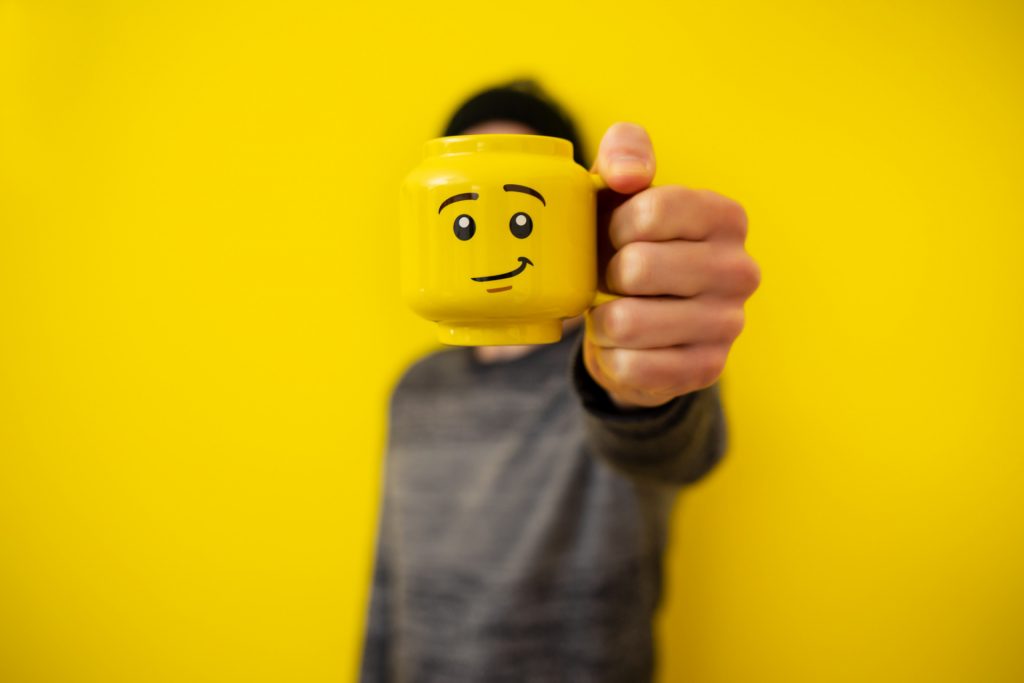 6. Experiment with Typography and colors
Fonts are a great component of storytelling. The font you choose can not only enhance, but also add symbolism to the logo itself. It's also one way to successfully tell your story, leading to building a powerful company identity.
There are a few rules to follow when choosing a logo. Primarily, the font should be in line with the personality of your brand and thus reinforce the message that the brand wants to convey.
How do you know which fonts are appropriate for your specific personality?
There are 5 main font families, and each family has its own personality. For example, sans-serifs (fonts without feet) are considered more modern and advanced, while serifs—fonts with small "feet" at the end of a stroke—have a more traditional and timeless impression.
There are also scripts that can often have a sleek look and give the feeling of adding a personal touch, while modern fonts and serif entries are usually sharp, creative and contemporary. When creating a logo, it is recommended to use one font, or a maximum of two, in order to keep the design consistent, clean and versatile.
Colors have their own personality and convey different meanings. Find out which colors you would apply to the logo and how the color would contribute to its design. It can be said that this is one big decision in your logo because it helps to better establish the identity and adds versatility to the design. It gives depth by creating a visual connection to your company's values ​​and personality.
The right combination can visually convey the feeling your company is projecting to consumers. By choosing a color palette, you also choose the emotions and associations you want to evoke. They help you to connect with consumers on a deeper psychological level. It is important to consider the psychology of color when building a brand identity because the right palette can convey the deep meaning of your values ​​and influence specific behaviors. Furthermore, wrong choices can be detrimental to your brand image.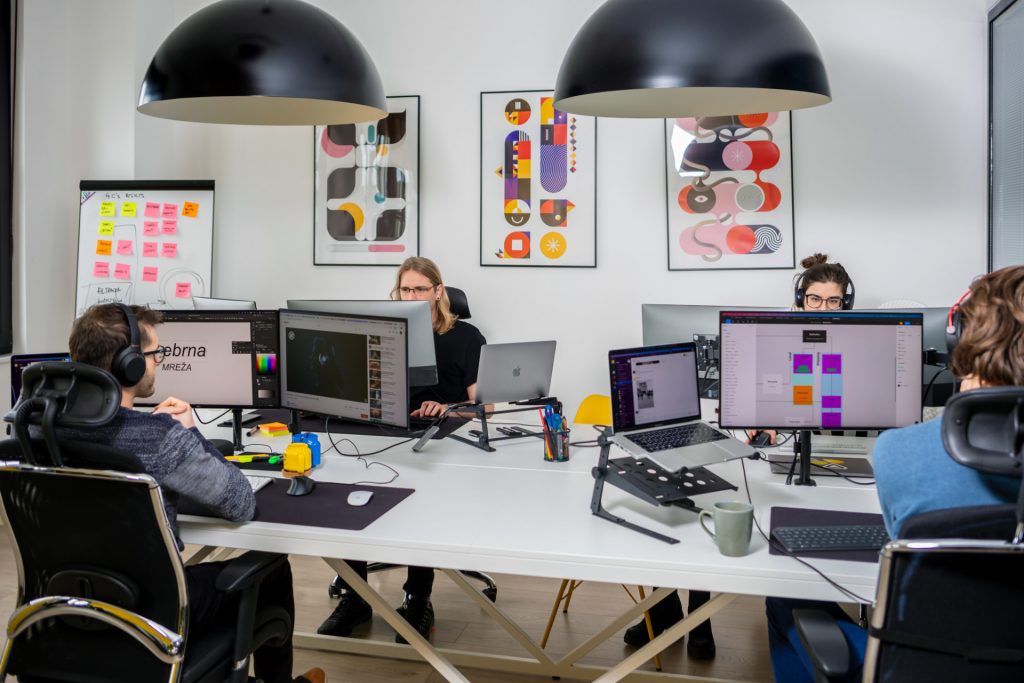 7. Create Multiple Iterations
Once you think you've nailed your final design, create multiple variations.
Play with positions of images or fonts.
8. Put Your Logo Everywhere
From the internet to business cards, your logo design needs to look professional and clear. Put your logo in different mockups. Keep in mind that your logo will have to tell the same powerful story on any and all branding materials.
Thanks for reading! If you'd like to keep learning, take a look at some of our other blogs!
Resources:
Brand identity
Steps to find your target audience
How to tell a Compelling Brand Story ( Guide + Examples )
How to Tell Your Brand Story (Plus Awesome Examples)
Where Do Artists Find Inspiration?
50 Awesome Logo Fonts You Need to Try
Understanding typography
What is Brand Competition?
The Meaning Behind Logo Colors
Psihologija boja / Igor Zjakić, Marin Milković.
The 7 types of logos